Newborn Care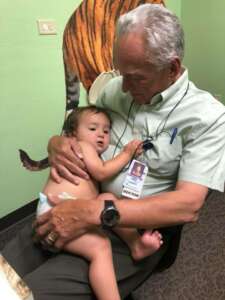 A baby's birth can be the single most important time for a new family. A newborn child doesn't come with an instruction manual and at times can truly mystify parents both new and experienced. The Children's Health Place prides' itself on newborn care and helps eliminate the confusion of the internet, "old wives' tales" and simply, disinformation. Our providers and staff will help guide each new family with evidence-based medicine and proven quality of care.
We take newborn care very seriously and are dedicated to offering you and your new child the best care possible. We accept newborns and look forward to treating them well throughout their teenage years. Newborn visits include the weighing and measuring of your new baby, well-child exams, immunizations as well as an opportunity to ask questions".
We know that being a new mom or dad can seem scary, but we are here to help!